Aug
6
Thu
AA – Night Owls Group
Aug 6 @ 12:00 am – 1:00 am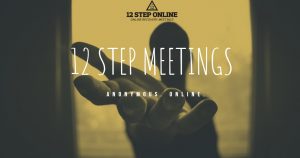 Description: The Night Owls Group meeting is for those in all stages of recovery from alcohol.
Meeting Type: This is a closed meeting.
Chairperson:  This meeting does NOT have a designated chairperson.  If one of the moderators/regular chairpersons is not available, feel free to to chair this meeting.
Opening Literature: Click Here
Meeting Rules: Click Here
Click HERE to join the meeting.